I'm one of the ones who listens through my entire collection, but at over 1000 albums it takes me more than a year to do it.
I have a giant playlist that I add new albums to and just rotate through them all. I pretty much listen to them in alphabetical order, but make 6-8 groups so that I don't have to listen to all 8 of the Journey, or Rez bands in a row.
See the snapshot here for an example.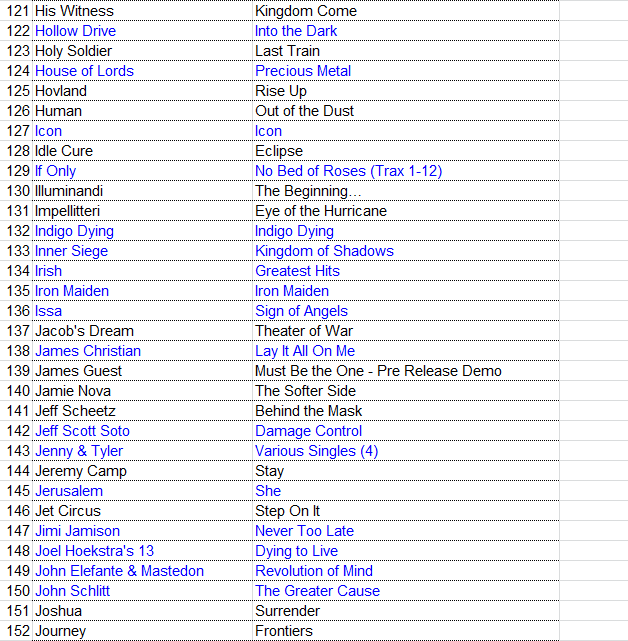 _________________
"I used to be indecisive.......... Now I'm not sure."